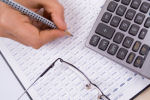 Specific & General Services Limited (SGS) has been collecting debts since 1983.
We are an established debt collection agency offering a pre-legal 'No Success, No Fee' service.


We will analyse and investigate each debt before the collection process begins and if at all possible will try to ensure that the debtor pays our collection fees on commercial debts. Late payment interest will also be added to all commercial debts.
SGS have also been specialists in Liquidation Book Debt Recovery since 1993. Our bespoke ′state of the art′ Debt Collection software has been developed to our own specification with Insolvency Practitioners in mind. This software enables us to download multiple debts from an Excel spreadsheet provided by the client and the facility to provide regular reporting and accounting of monies collected.
Some debts are easier to recover than others. Therefore, should the need arise to commence either Legal or Insolvency proceedings against a debtor we have a dovetailed link to specialist firm of debt recovery solicitors. We have your best interests at heart and will leave no stone unturned to recover monies owed to our clients.
Our Managing Director is a member of the Chartered Institute of Credit Management (CICM). SGS also carries Professional Indemnity Insurance.